Cost to Study Abroad in UK
Posted on: February 22 2019, By : Ayush Varhadi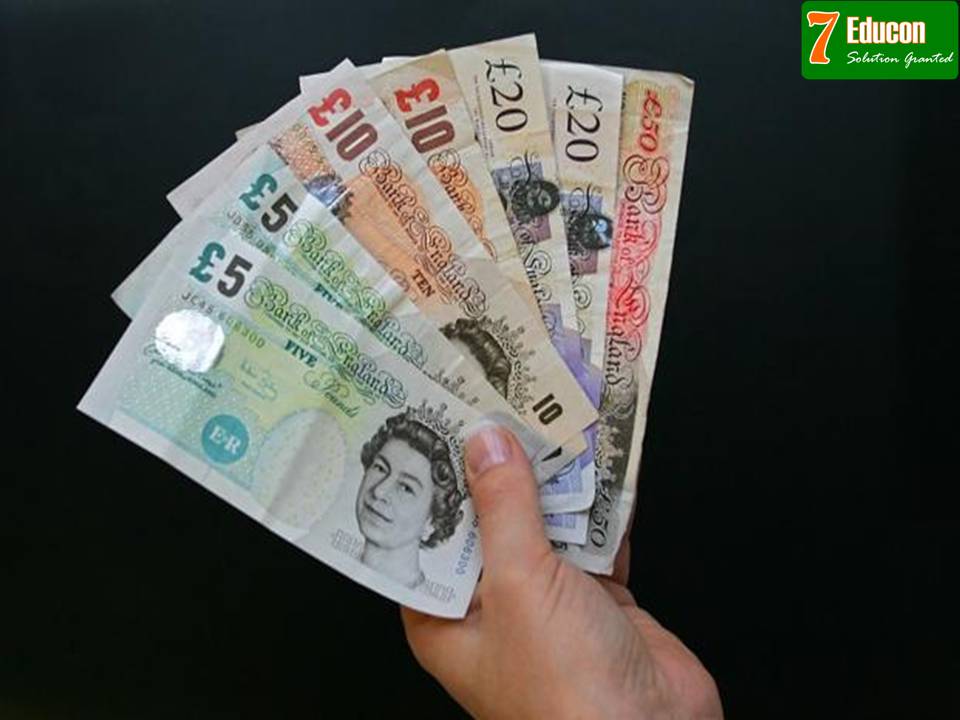 You've decided: you want to study abroad in England. Home to some of the most iconic historical sites, cities, and of course, universities, in the world, England is a fantastic choice for a study abroad destination. This country will challenge you both academically and culturally while still giving you the ease of learning everything in English. If you want to get away to more foreign lands, you have all of western Europe at your fingertips.
Whether you're 100% certain that England is the study abroad country of your dreams or still toying with the idea, you'll need to get a sense of what it's going to cost you. Yes, you'll need to pay tuition, but there are other costs, including travel and living expenses, to keep in mind. How on earth can you figure this all out? We're here to help.
Studying the UK is cheaper than studying in the US and given that degree programs are often shorter than those at home, you will receive fantastic value for money. Tuition fees for a UK undergraduate and graduate degree range from $17,000 - $22,000 and on average cost students around $20,000 per year of study.
UK tuition fees
For international students, undergraduate fees for 2017/18 started at around £10,000 (US$14,130) for lecture-based courses, going up to £38,000 (~US$53,700) or more for a top undergraduate medical degree. You can view the 10 most affordable universities for international undergraduates here.
At postgraduate level, international fees for classroom-based programs in 2017/18 started at around £11,000 (~US$15,545) and went up to £32,000 (~US$45,200). For laboratory-based programs, average annual fees vary from £12,000 (~US$16,940) to £27,200 (~US$38,400).
The Average Cost of Living in England
As with any country, the cost of living in England varies greatly depending on where you are. Cities are generally more expensive than the countryside, with London being the most expensive city in England -- and one of the most expensive cities in the world. That being said, there are always ways to cut costs and live on a budget in big cities.(
top overseas education consultant for uk in mumbai
)
The table below breaks down the average cost of living in England and should include most of your spending categories. It's important to remember that we all have different lifestyles, so you should take into account your own needs and preferences when estimating a budget. You should also keep in mind that these are average prices and don't account for the fact that many of these services may provide student discounts.
Meals
: $7.69, inexpensive fast food meal
$19.23, pub or inexpensive restaurant meal
$340, average monthly food expenses
Rent
: $2,192.95/month for a 1 bedroom in the city center
$1,556.91/month for a 1 bedroom in the suburbs
$1,359.14 per person/month for a shared 3 bedroom in the city center
$872.57 per person/month for a shared 3 bedroom in the suburbs
Utilities and internet
: $231.09 for an 85 square meter apartment if not included in rent
Cell Phone
: About $30 per month
Transport
: About $70 per month
Personal expenses
: $80, 1 pair of jeans
$6.41, 0.5L of domestic draught beer
$3.50, cappuccino
$16, movie ticket
Total
: About $1,000/month, not including rent
Work While You Study In Britain
You can work for up to 20 hours a week while you study in the UK. Normal hourly pay is $10-$12. Each university has a careers center who can assist you in looking for part time employment.
Top Recruitment Agencies in Mumbai
come into the picture and can help the HR Manager to recruit candidate as per the organization's requirement.
Other Costs to Consider While Studying Abroad in England
You'll also want to think about travel outside of England. One of the great things about studying abroad in Europe is the ease with which you can travel around to other countries, even on a weekend. From London, you can easily take a high-speed train and be in Amsterdam, Paris, or Scotland in just hours. These trains can cost anywhere from $50 to $200. However, Flixbus, Megabus, and Ouibus offer routes from London to nearly all of western Europe, and tickets typically cost $10 to $30. Even flights are extremely affordable within western Europe, with budget airlines like EasyJet, Ryan Air, Vueling, and more offering flights from London to every major city in western Europe for as little as $15 to $50 each way. If you're on a budget, a dorm bed at a hostel can cost anywhere from $10 to $40 in western Europe as long as you plan ahead.
If you're looking to save money in England, there are also plenty of affordable and free things to do, even in an expensive city like London. All public museums in the United Kingdom are free, and England is full of incredible national museums. You could easily spend a nice afternoon at one of London's beautiful public parks, and pubs all throughout the country will often host live music, which is completely free for you!
What impact will Brexit have?
The UK's decision to exit the European Union (Brexit) means many EU students are concerned that their tuition fees could increase. However, there's no sign the government plans to increase fees yet. In fact, so far many UK universities have pledged to keep tuition fees fixed at the same rate for current EU students for the duration of their course. It's also been confirmed that EU students enrolling at UK universities in both autumn 2018 and autumn 2019 will remain eligible for the same fees and financial aid as domestic students throughout their course, even after the UK leaves the EU in March 2018. Companies in order to avoid complexities look out to
top job placement agencies in India
for HR services with updated skills as an organization's workforce.
Cost is an important factor to consider, but don't let it be the deciding factor. England might be more expensive than some other countries, but it's also filled with unique travel opportunities and world-class academic options. Plus, it's always possible to study abroad on a budget, regardless of which country you choose. If your heart is set on studying in England, it's time to make it happen! You can take help from
Top Overseas Education Consultant In Mumbai
who will assist you with the admission and visa processes.
Share this:
Comments :
Comment Not Available